"Regardless of your religion or your political position, hope is the most powerful weapon you can employ to combat Parkinson's disease"
Michael S. Okun
Look also at: Parkinson's News – Parkinson's News Forums – Parkinson's Life – Handstand for Parkinson – Parkinson Foundation – The Michael J. Fox Foundation – EndingPD Live – EPDA What about Parkinson's – Parkinson's Travel – World Parkinson Coalition – Parkinson's and Me – Movement Disorders Health Advocate – Fighting Parkinson's Drug Free – Parkinson's Recovery Project – The No-Escape Room – PD Avengers – Parkinson Alliance – Parkinson Secrets – It is what it is – Dance Well – Davis Phinney Foundation For Parkinson's – ParkinsonAlliantie Nederland
08-10-2021
Why healthcare needs the help of artists / Bas Bloem / Donders Institute
Art and healthcare seem to be different worlds. They are not, argues neurologist Bas Bloem. Creativity even helps to prevent brain disorders such as Parkinson's. This talk is about Health and Healthcare, one of the major fields of research of the Donders Institute.
---
–
25-09-2021
Het mediterrane dieet leidt tot betere cognitieve functies en geheugen / Neuroscience News.com
Samenvatting: Onderzoek onthult een direct verband tussen het volgen van het mediterrane dieet en een verbeterde cognitieve functie.
Bron: RUVID
Het mediterrane dieet heeft niet alleen gunstige effecten voor de cardiovasculaire gezondheid van degenen die het volgen, maar het kan hen ook in staat stellen hun geheugen te verbeteren en de effecten van cognitieve achteruitgang in verband met veroudering te voorkomen of uit te stellen. Deze gunstige effecten worden echter niet door iedereen in gelijke mate genoten, wat leidt tot vraagtekens bij het type interventies op basis van voedingsaanbevelingen om ze aan te passen aan de individuele kenmerken van elke persoon.
Dit zijn de belangrijkste resultaten van een studie gepubliceerd in Clinical Nutrition , geleid door onderzoekers van de Research Group in Integrated Pharmacology and Systems Neuroscience en van de Research Group in Cardiovascular Risk and Nutrition van het Instituto Hospital del Mar for Medical Research (IMIM-Hospital del Mar) via de groep Psychologie en Geestelijke Gezondheid van het Biomedisch Onderzoeksinstituut van Bellvitge (IDIBELL) en het Universitair Ziekenhuis van Bellvitge, allemaal van de groep Fysiopathologie van Obesitas en Voeding CIBEROBN. Ook onderdeel van het onderzoek waren de Universiteit van Valencia, de Rivira i Virgili Universiteit en de Universiteit van Navarra.
De studie volgde een groep van 487 vrijwilligers, waarvan praktisch de helft mannen en de helft vrouwen en met een gemiddelde leeftijd van 65 jaar, gedurende drie jaar. Ze namen allemaal deel aan de PREDIMED-PLUS-studie, een multicenteronderzoek waaraan 23 Spaanse onderzoekscentra deelnemen en dat het effect analyseert van het traditionele mediterrane dieet met energetische beperkingen, het bevorderen van fysieke activiteit en gedragsinterventie, op gewichtsverlies en de preventie van hart- en vaatziekten.
Aan het begin van het onderzoek hadden de deelnemers overgewicht of obesitas en voldeden ze aan ten minste drie criteria van het metabool syndroom, waaronder hypertensie, hyperglukemie, een teveel aan vet rond de taille, lage niveaus van HDL-cholesterol en hoge niveaus van triglyceriden.
Het metabool syndroom komt zeer vaak voor, komt voor bij bijna een op de vier volwassenen wereldwijd, en brengt een hoger risico met zich mee op hartaandoeningen, cerebrovasculaire accidenten, diabetes type 2 en cognitieve achteruitgang.
Verbeterde naleving van het dieet verbetert het geheugen
Lees verder op Neuroscience News.com
---
–
Waarneming en gebruik van compensatiestrategieën voor loopstoornissen door personen met de ziekte van Parkinson / Neurology
Abstract
Achtergrond: Loopstoornissen komen vaak voor en zijn invaliderend bij de ziekte van Parkinson (PD). Het toepassen van compensatiestrategieën helpt deze loopstoornissen te overwinnen. Klinische observaties suggereren dat de werkzaamheid van verschillende compensatiestrategieën varieert afhankelijk van zowel individuele patiëntkenmerken als de context waarin de strategieën worden toegepast. Dit is nooit systematisch onderzocht, wat het vermogen van clinici om een ​​meer gepersonaliseerde benadering van looprevalidatie te bieden, belemmert.
Doelstelling: We hadden drie doelen: (1) het evalueren van het bewustzijn van patiënten en het daadwerkelijke gebruik van compensatiecategorieën voor loopstoornissen bij PD; (2) het onderzoeken van de door de patiënt beoordeelde effectiviteit van de verschillende compensatiestrategieën, en of deze effectiviteit afhangt van de context waarin de strategieën worden toegepast; en (3) om verschillen in de werkzaamheid tussen subgroepen te onderzoeken op basis van geslacht, leeftijd, ziekteduur, bevriezingsstatus en het vermogen om een ​​dubbele taak uit te voeren.
Methoden: Er werd een onderzoek uitgevoerd onder 4.324 volwassenen met PD en zelfgerapporteerde invaliderende loopstoornissen.
Resultaten: De belangrijkste bevindingen zijn: (1) compensatiestrategieën voor loopstoornissen worden vaak gebruikt door personen met PD, maar hun bewustzijn van het volledige spectrum van beschikbare strategieën is beperkt; (2) de door de patiënt beoordeelde effectiviteit van compensatiestrategieën is hoog, maar varieert afhankelijk van de context waarin ze worden toegepast; en (3) compensatiestrategieën zijn bruikbaar voor alle typen PD-patiënten, maar de effectiviteit van de verschillende strategieën verschilt per persoon.
Conclusies: De keuze van compensatiestrategieën voor loopstoornissen bij PD moet worden afgestemd op de individuele patiënt, evenals op de context waarin de strategie moet worden toegepast.
Classificatie van bewijs: deze gegevens leveren klasse IV-bewijs dat compensatiestrategieën een effectieve behandeling zijn voor loopstoornissen bij patiënten met de ziekte van Parkinson met loopstoornissen .
---
–
13-08-2021
Innovatieve gel biedt nieuwe hoop om de ziekte van Parkinson te verslaan / Neuroscience News.com
Samenvatting: Een nieuwe hydrogel die fungeert als toegangspoort om stamcellen naar de hersenen over te brengen en herstel van beschadigd weefsel te vergemakkelijken, kan neurologische aandoeningen zoals de ziekte van Parkinson en beroerte effectief behandelen.
Bron: Australian National University
Onderzoekers van de Australian National University (ANU) hebben in samenwerking met het Florey Institute of Neuroscience and Mental Health een nieuw type hydrogel ontwikkeld dat de manier waarop we de ziekte van Parkinson behandelen radicaal zou kunnen veranderen.

De gel biedt ook hoop voor patiënten die hebben geleden aan andere neurologische aandoeningen zoals beroertes.
Het nieuwe materiaal is gemaakt van natuurlijke aminozuren – de bouwstenen van eiwitten – en fungeert als een toegangspoort om de veilige overdracht van stamcellen naar de hersenen te vergemakkelijken en beschadigd weefsel te herstellen door een groeibevorderend eiwit genaamd GDNF vrij te geven.
Door de stamcellen in een gel te plaatsen, worden ze blootgesteld aan minder stress wanneer ze in de hersenen worden geïnjecteerd en worden ze voorzichtiger en succesvoller geïntegreerd.
"Wanneer we de hydrogel schudden of er energie op toepassen, verandert de stof in een vloeistof die ons in staat stelt om deze met een naald door een heel klein capillair in de hersenen te injecteren", professor David Nisbet, van de ANU John Curtin School of Medical Research ( JCSMR), aldus.

"Eenmaal in de hersenen keert de gel terug naar zijn vaste vorm en biedt ondersteuning voor de stamcellen om verloren dopamine-neuronen te vervangen."


Professor Clare Parish, hoofd van het stamcel- en neurale ontwikkelingslaboratorium van het Florey Institute, zei: "Door het gebruik van de hydrogeltechniek hebben we een verhoogde overleving van de getransplanteerde dopamine-neuronen en herstelde beweging aangetoond in een diermodel van de ziekte van Parkinson."

Hoewel dopamine-gerelateerde medicijnen een gemakkelijk te gebruiken behandeling zijn voor mensen met de ziekte van Parkinson, hebben veel ervan ongewenste bijwerkingen die met de tijd verergeren.

"De stamceltransplantatie die in deze hydrogel wordt geleverd, vermijdt aan de andere kant veel van deze bijwerkingen en zou een eenmalige interventie kunnen zijn die de dopaminegehalten de komende decennia kan handhaven", zei professor Parish.
Lees verder op Neuroscience News.com
---
–
AI onthult structuur van 98,5 procent menselijke eiwitten / NewScientist
Het heeft onderzoekers tientallen jaren gekost om de structuur van slechts 17 procent van de eiwitten in het menselijk lichaam in kaart te brengen. Nu is kunstmatige intelligentie (AI) er in minder dan een jaar in geslaagd om dat cijfer op te krikken naar 98,5 procent. De nieuwe informatie kan helpen bij de ontwikkeling van nieuwe geneesmiddelen.
Het bepalen van de complexe, verfrommelde vorm van eiwitten is een enorme wetenschappelijke uitdaging gebleken. Eiwitten zijn opgebouwd uit aminozuren, dus om de vorm van een eiwit vast te stellen, moet je bepalen in welke volgorde de aminozuren voorkomen. Sommige aminozuren worden aangetrokken door andere, andere worden afgestoten door water. Daardoor krijgen hun ketens ingewikkelde vormen die moeilijk in detail zijn te berekenen.
Toch is het de moeite waard om deze lastige klus te klaren. Inzicht in eiwitstructuren maakt het namelijk mogelijk om nieuwe, heel gerichte geneesmiddelen te ontwerpen die zich binden aan specifieke eiwitdelen.
Genetisch onderzoek biedt al lang de mogelijkheid om de volgorde van een eiwit te bepalen. Een efficiënte manier om de vorm te vinden, was er echter nog niet. De klus uitbesteden aan supercomputers heeft geen noemenswaardige vooruitgang opgeleverd.
Vorig jaar publiceerde het Britse AI-bedrijf DeepMind bewijs dat AI het probleem kan oplossen. DeepMind trainde een neuraal netwerk, AlphaFold, met delen van eerder opgeloste eiwitvormen. De AI leerde met behulp van 32 afzonderlijke algoritmes de vorm van eiwitten te bepalen. Dat trucje wist hij vervolgens ook toe te passen op nieuwe, nog onopgeloste eiwitstukken. De onderzoekers controleerden het werk van DeepMind aan de hand van experimentele gegevens.
Sindsdien heeft het bedrijf de technologie toegepast op duizenden eiwitten. Het begon met de menselijke verzameling eiwitten, eiwitten die relevant zijn voor covid-19 en andere eiwitten die veel impact hebben. DeepMind geeft hun resultaten nu vrij in een database die is opgezet in samenwerking met het Europees Laboratorium voor Moleculaire Biologie.
Lees verder op NewScientist
---
–
27-07-2021
Robin Williams Would Have Been 70 This Year, Here's What We Know About Lewy Body Dementia, Suicide and Parkinson's / Parkinson's Foundation
On July 21, actor and comedic genius Robin Williams would have turned 70. Williams not only amplified and brought awareness to the life-changing, prevalent disease known as Lewy Body Dementia, but his passing brought much needed attention to the importance of mental health and the non-movement symptoms of depression and anxiety that can accompany a neurodegenerative disease.
Nearly seven years after his passing, what do we know about Lewy Body Dementia? How can we help people with a neurological disease experiencing suicidal thoughts?
What is Lewy Body Dementia?
Lewy Body Dementia (LBD), also known as Dementia with Lewy Bodies, is a progressive brain disorder that is diagnosed when cognitive decline is an early symptom. It can also be diagnosed when cognitive decline and motor symptoms begin and develop together.
"Lewy Body Dementia is a common type of dementia — it is the second most common neurodegenerative dementia behind Alzheimer's," said Jennifer G. Goldman, MD, MS, section chief of Parkinson's Disease and Movement Disorders at Shirley Ryan AbilityLab and a Professor in Physical Medicine and Rehabilitation and Neurology at Northwestern University Feinberg School of Medicine, a Parkinson's Foundation Center of Excellence. "It is thought to affect 1.4 million people in the U.S. but is not widely recognized. With greater education and awareness, with Lewy Body Dementia including both Dementia with Lewy Body and Parkinson's disease (PD) dementia, we can start to change that landscape."
What is the difference between Lewy Body Dementia and Parkinson's disease dementia?
Read the answer and more at Parkinson's Foundation
---
–
International Multicenter Analysis of Brain Structure Across Clinical Stages of Parkinson's Disease / International Parkinson and Movement Disorder Society
ABSTRACT
Background
Brain structure abnormalities throughout the course of Parkinson's disease have yet to be fully elucidated.
Objective
Using a multicenter approach and harmonized analysis methods, we aimed to shed light on Parkinson's disease stage-specific profiles of pathology, as suggested by in vivo neuroimaging.
Methods
Individual brain MRI and clinical data from 2357 Parkinson's disease patients and 1182 healthy controls were collected from 19 sources. We analyzed regional cortical thickness, cortical surface area, and subcortical volume using mixed-effects models. Patients grouped according to Hoehn and Yahr stage were compared with age- and sex-matched controls. Within the patient sample, we investigated associations with Montreal Cognitive Assessment score.
Results
Overall, patients showed a thinner cortex in 38 of 68 regions compared with controls (dmax = −0.20, dmin = −0.09). The bilateral putamen (dleft = −0.14, dright = −0.14) and left amygdala (d = −0.13) were smaller in patients, whereas the left thalamus was larger (d = 0.13). Analysis of staging demonstrated an initial presentation of thinner occipital, parietal, and temporal cortices, extending toward rostrally located cortical regions with increased disease severity. From stage 2 and onward, the bilateral putamen and amygdala were consistently smaller with larger differences denoting each increment. Poorer cognition was associated with widespread cortical thinning and lower volumes of core limbic structures.
Conclusions
Our findings offer robust and novel imaging signatures that are generally incremental across but in certain regions specific to disease stages. Our findings highlight the importance of adequately powered multicenter collaborations.
Read more at International Parkinson and Movement Disorder Society
---
–
Rivastigmine for minor visual hallucinations in Parkinson's disease: A randomized controlled trial with 24 months follow-up / Wiley Online Library
Brain and Behavior
Abstract
Background
Visual hallucinations are common in patients with Parkinson's disease and represent probably the major independent predictor for cognitive deterioration and nursing home placement.
Objective
To investigate if treatment of minor visual hallucinations in Parkinson's disease with rivastigmine delays the progression to psychosis.
Methods
A multicenter, randomized, double-blind, placebo-controlled trial was conducted which aimed to recruit 168 patients with Parkinson's disease reporting minor visual hallucinations 4 weeks before it. Important exclusion criteria were Parkinson's disease dementia, current delirium, and treatment with antipsychotics or drugs that have significant anti-cholinergic side effects. Subjects were randomized to rivastigmine capsules, 3–6 mg twice a day, or placebo for 24 months. The primary outcome was the time to Parkinson's disease psychosis, which was defined as the need to start with antipsychotics.
Results
The trial was stopped prematurely because of slow recruitment. Ninety-one patients were randomized: 46 patients were assigned to rivastigmine and 45 patients to placebo. No effect of rivastigmine could be demonstrated on the transition time to psychosis or dementia during the 24-month follow-up period. After 6 months of study treatment, cognition, mood, motor performance, and non-motor performance did not differ significantly between the rivastigmine-group and the placebo-group.
Conclusions
Because the study was terminated early, it was insufficiently powered to properly evaluate the primary outcome. The limited data of the study favor a wait and see approach instead of early treatment with rivastigmine in PD patients with minor VH.
Read more at Wiley Online Library
---
–
13-07-2021
Parkinson's Tulip Project / World Parkinson Coalition
The Parkinson Tulip Project (PTP), hosted by the World Parkinson Coalition, is designed to bring the Parkinson's community together through photographic images of people in the Parkinson's community with tulips, the official Parkinson's flower.
By collecting these images, and displaying them at the 6th World Parkinson Congress as part of the Parkinson Tulip Project Garden, we aim to give a face and name to those impacted by Parkinson's, whether living with it themselves, caring for someone with the disease, or treating someone living with it. More than 10 million people live globally with Parkinson's and with their family members and health care teams, this disease easily touches the lives of many millions more beyond those living with it. Parkinson's is the fastest growing neurological disease today.
By sharing images we hope to inspire the community, reminding people touched by PD that they are not alone. We can energize and prepare Parkinson and Care advocates to continue their work to find new treatments, fight the stigma around Parkinson's, and to ensure that all people living with and touched by PD are supported wherever they live. The WPC pays homage to the many groups globally that have hosted their own tulip project, such as the 10 Million Tulips online group, and we hope to elevate awareness of all the work the communities are doing globally to raise awareness about Parkinson's together.
Read more and take part at World Parkinson Coalition
---
–
Reflections on Parkinson's Disease Podcast – EP4: Response Fluctuations in Parkinson's Disease and why they can be missed / Oruen
n the anticipation of Euro 2020, both Professor's share their thoughts on who they will be supporting at this years tournament, before delving into the topic of Response Fluctuations in Parkinson's Disease and why they can be missed.
They discuss how a patients education on the disease is vital to explain what response fluctuations are, the current ways in which patients are recording their experiences and finally whether the use of technology sensors could help patients detect their response fluctuations.
Look at the Podcast here at Oruen
---
–
Psychology's role in the Parkinson's pandemic / The Psychologist
Ending Parkinson's Disease: A Prescription for Action by Ray Dorsey, Todd Sherer, Michael S. Okun, and Bastiaan R. Bloem (PublicAffairs, £14.99); reviewed by Dr Nicolò Zarotti.
First described as 'shaking palsy' by James Parkinson just over 200 years ago – and later renamed in his honour by Jean-Martin Charcot – Parkinson's disease is the most rapidly growing neurological condition in the world today.
While global life expectancy doubled between 1900 and 2000, this factor alone is far from explaining the increase in this age-related disease. The Parkinson's population worldwide in fact doubled in just 25 years, from 2.6 billion in 1990 to 6.3 billion in 2015. And this figure – which is far higher than for Alzheimer's or other age-related conditions in the same period – is projected to double again by 2040.
Read the whole interview at The Psychologist
---
–
Will Artificial Intelligence Replace the Movement Disorders Specialist for Diagnosing and Managing Parkinson's Disease? / IOS Press
The use of artificial intelligence (AI) to help diagnose and manage disease is of increasing interest to researchers and clinicians. Volumes of health data are generated from smartphones and ubiquitous inexpensive sensors. By using these data, AI can offer otherwise unobtainable insights about disease burden and patient status in a free-living environment. Moreover, from clinical datasets AI can improve patient symptom monitoring and global epidemiologic efforts. While these applications are exciting, it is necessary to examine both the utility and limitations of these novel analytic methods. The most promising uses of AI remain aspirational. For example, defining the molecular subtypes of Parkinson's disease will be assisted by future applications of AI to relevant datasets. This will allow clinicians to match patients to molecular therapies and will thus help launch precision medicine. Until AI proves its potential in pushing the frontier of precision medicine, its utility will primarily remain in individualized monitoring, complementing but not replacing movement disorders specialists.
Artificial intelligence (AI) algorithms continue to proliferate in neurological research and health care. In fact, AI-based approaches have emerged in innumerable facets of healthcare including clinical decision support [1], disease detection from imaging [2], and the reduction of disparities in care [3]. One can thus be forgiven for wondering if human and machine sources of "intelligence" are destined to clash and whether AI might emerge as the more reliable and accurate source of diagnoses. By extension, it is natural to consider whether AI might relegate movement disorders specialists to a secondary role in caring for patients with Parkinson's disease (PD). Arbitrating the relationship between AI and clinicians must resolve three conceptual nodes: 1) big data, 2) validation, and 3) the meaning of a diagnosis.
Read more at IOS Press
---
–
Protein Aggregation Diseases / Science Translation Medicine
Derek Lowe's commentary on drug discovery and the pharma industry. An editorially independent blog from the publishers of Science Translational Medicine. All content is Derek's own, and he does not in any way speak for his employer.
If you have occasion to study neurodegeneration, you will be struck by how many terrible high-profile diseases in this area seem to share a common theme. Alzheimer's, ALS, progressive supranuclear palsy, Parkinson's, Lewy body dementia, some types of frontotemporal dementia, Huntington's, prion diseases such as BSE and more all feature abnormal protein aggregates that appear in neural tissues. There are plenty of variations, naturally. These aggregates happen in different types of cells, involve different key proteins that seem to have a variety of structural features that lead them into this process, and the resulting diseases affect different regions of the brain. But the overlap of such aggregation with disease is impossible to ignore, and believe me, no one has been ignoring it.
Read more at Science Translation Medicine
---
–
22-06-2021
Nikita Krielaart / Parkinson Foundation
I am 23 years old, and I have had Young Onset Parkinson's disease (YOPD) for three years.
My story could be a movie.
I was in my last year of studying to be a pedagogic worker and after, I planned to study psychology, but my future changed in 2018 when I was on Christmas holiday.
I was excited to take ski lessons. I have always loved to learn to new things.
On the morning of my first day of ski lessons, my hands were shaking uncontrollably. I wasn't able to hold my cup or eat cereal. At first, I thought that it was just nerves, but throughout the holiday, the tremor got worse. I had trouble putting the keys in the door to unlock it, tying my shoes, buttoning up my blouse and unzipping my bag.
At the end of the holiday, I also had trouble walking because of muscle stiffness and slowness of movements, so I went to the doctor.
I was diagnosed with an essential tremor, but things got worse from there. I started thinking slower and had less expression on my face. I went to the neurologist for several scans and blood test. Then, I started with Levodopa and we were all flabbergasted. The tremor disappeared and I could walk better.
That's how I was diagnosed with Parkinson's disease.
Read more about Nikita at Parkinson Foundation
---
–
01-06-2021
Sleep Well for people with Parkinson's: Professor Bas Bloem #1 / EPDA
Neurologist and Parkinson's specialist Professor Bas Bloem shares his medication top tips for people living with Parkinson's on how to sleep better.
---
Look for more video's and tips with Bas Bloem, Michael S. Okun and Josefa Domingos on EPDA
---
–
Tips on prevention of multitasking and fall prevention in Parkinson's / Parkinson's Secrets Blog
What is one of the most underappreciated aspects of Parkinson's disease? Difficulties encountered when trying to multi-task. Here are a few video tips on multitasking and Parkinson's:
Humans are always multi-tasking. In Parkinson's disease this can lead to falls, fractures and injury.
Pay attention to your feet when walking.
Pay attention to street curbs and be extra careful making steps up and down.
Do not talk on your phone and walk and don't text and walk.
Watch out for small spaces like closets, kitchens and bathrooms— especially in areas where you may need to make sharp turns in direction.
Read more at Parkinson's Secrets Blog by Michael S. Okun
---
–
11-05-2021
Parkinson's Foundation Invests Additional $10 Million for Research, Care and Education Programs / Parkinson Foundation
Funding focuses on reaching historically underserved Parkinson's communities
MIAMI & NEW YORK, May 4, 2021 – The Parkinson's Foundation today announced an additional $10 million investment in research, care and education programs to make life better for people with Parkinson's disease (PD). This investment includes expanding PD GENEration: Mapping the Future of Parkinson's Disease to the Hispanic and Caribbean communities which have been historically underrepresented in PD clinical trials. PD GENEration is a global initiative that provides genetic testing and counseling at no-cost to people with Parkinson's in both English and Spanish.
This additional investment allows the Parkinson's Foundation to focus on diversifying the PD population involved in this first-of-its-kind study. Through PD GENEration, the Parkinson's Foundation is offering genetic testing and genetic counseling to 15,000 people with PD, many of whom could become ideal candidates for groundbreaking clinical trials for PD. The Foundation is also expanding its research grants by funding additional Impact Awards, which are designed for new and established researchers in PD.
Read more at Parkinson Foundation
---
–
Podcast Episode 3: The Benefits of Exercise for People with Parkinson's / Parkinson Foundation
Regular exercise is essential for people with Parkinson's. Dr. Bas Bloem describes what is known about exercise and PD and what is still in the research stages, and he offers some tips on overcoming barriers to getting enough exercise. Download
Want more? Listen at Parkinson Foundation
---
–
04-05-2021
MJFF woont de bijeenkomst van Parkinson met de Wereldgezondheidsorganisatie bij / The Michael J. Fox Foundation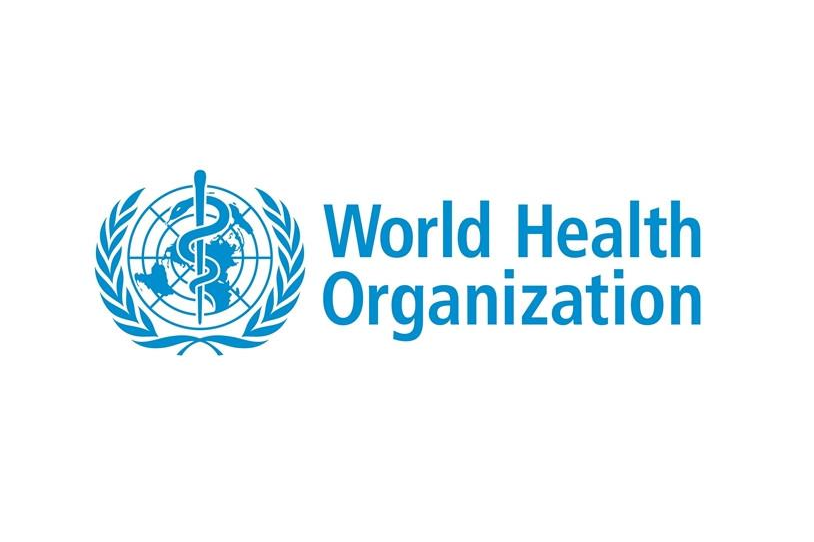 Eerder deze maand woonde de Michael J. Fox Foundation for Parkinson's Research (MJFF) een belangrijke (virtuele) bijeenkomst bij met de Wereldgezondheidsorganisatie (WHO) om te praten over de ziekte van Parkinson. Dit is de eerste keer in meer dan twintig jaar dat de WHO een bijeenkomst belegde met experts van over de hele wereld om een ​​mondiaal beleid en onderzoeksagenda voor Parkinson aan de orde te stellen. Als onderdeel van de Verenigde Naties werkt de WHO internationaal aan het bevorderen van gezondheid, het reageren op noodsituaties op gezondheidsgebied en het begeleiden van het gezondheidsbeleid.
MJFF-vertegenwoordigers Rachel Dolhun, MD, senior vice-president medische communicatie; Todd Sherer, PhD, CEO; Bernadette Siddiqi, senior associate director onderzoekspartnerschappen; en Ted Thompson, JD, senior vice-president van openbaar beleid, voegde zich bij 30 internationale experts voor de tweedaagse bijeenkomst. MJFF Patient Council-lid Larry Gifford droeg ook een kritisch patiëntenperspectief bij.
"Het is geweldig om de aandacht van de Wereldgezondheidsorganisatie te hebben voor de problemen van mensen met het gezicht van Parkinson", zei Gifford. "We moeten allemaal samenwerken – globaal denken, lokaal handelen – om betere behandelingen en genezing voor de ziekte van Parkinson te vinden."
De bijeenkomst behandelde uitdagingen op het gebied van de volksgezondheid, zoals pesticiden en chemicaliën die verband houden met Parkinson. ( Het beleidsteam van MJFF pleit voor regelgeving en wetgeving die van invloed zijn op patiënten en gezinnen , waaronder het verbieden van paraquat, een herbicide dat het risico op Parkinson verhoogt.) Groepsdiscussies waren gericht op preventie, diagnostiek, behandeling en belangenbehartiging met een focus op lage- en middeninkomenslanden.
Lees verder op The Michael J. Fox Foundation
---
–
"De ziekte van Parkinson voelt als een bondgenoot van seksisme" / Parkinson's Life
Toen Teresa Borque, een journaliste die in Spanje woont, 10 jaar geleden de diagnose van de ziekte van Parkinson kreeg, onderging ze een enorme " identiteitscrisis" – en zegt dat de aandoening de uitdagingen waarmee ze wordt geconfronteerd, heeft vergroot. Hier deelt ze waarom het cruciaal is voor vrouwen met Parkinson om te leren prioriteit te geven aan hun eigen welzijn
Vrouw zijn is een dagelijkse strijd in deze samenleving. Op het werk worstelen we om als zo goed te worden beschouwd als elke man daar; we worstelen in relaties om als een hele persoon gerespecteerd te worden; we worstelen tijdens het moederschap om niet te worden gereduceerd tot de rol van slechts een moeder. Maar met de diagnose van de ziekte van Parkinson neemt het gevecht met 100 toe.
Plots heb je een lichamelijke zwakte die zo groot is dat het veel kost om op de plek te blijven die je als zelfstandige en competente vrouw wilt innemen. Parkinson voelt als een bondgenoot van seksisme en paternalisme en probeert je het zwijgen op te leggen en je te scheiden. Ik heb het gevoel dat mannen niet wordt verteld dat ze als individu moeten ophouden te bestaan ​​omdat ze voor hun ziekten en hun kinderen zorgen. Het lijkt eerder 'natuurlijk' dat vrouwen alles opofferen om zorg te dragen voor en verantwoordelijkheid voor een groter doel. Wijzelf zijn nooit die grotere zaak.
Lees verder op Parkinson's Life
---
–
Nieuw model kan het mysterie van asymmetrie bij de ziekte van Parkinson verklaren / Journal of Parkinson's Disease
Het α-synuclein Origin and Connectome-model dat in dit JPD-artikel wordt beschreven, kan asymmetrische motorische symptomen en bekende variaties in andere symptomen die zich ontwikkelen bij patiënten met de ziekte van Parkinson verklaren.
Amsterdam, NL – De ziekte van Parkinson (PD) wordt gekenmerkt door traagheid van beweging en tremoren, die bij patiënten vaak asymmetrisch voorkomen. Het nieuwe PD-model dat wordt beschreven in dit overzichtsartikel dat is gepubliceerd in de Journal of Parkinson's Disease, kan deze verwarrende asymmetrische motorische symptomen en andere bekende variaties verklaren, zoals verschillende graden van constipatie en slaapstoornissen.
PD is een heterogene aandoening. Symptomen en de snelheid waarmee de symptomen vorderen, variëren sterk van patiënt tot patiënt. Bij driekwart van de patiënten verschijnen motorische symptomen aanvankelijk aan één kant van het lichaam. Sommige patiënten ontwikkelen constipatie, reukverlies, slaapstoornissen en andere symptomen enkele jaren vóór de diagnose, maar anderen niet. Hoewel het mogelijk is om verschillende subtypen van PD te definiëren die worden gekenmerkt door vergelijkbare constellaties van symptomen, worden de onderliggende oorzaken van deze verschillen slecht begrepen. Aangenomen wordt dat aggregatie en verspreiding van neuron naar neuron van het eiwit alfa-synucleïne hierbij betrokken zijn.
Het alpha-synuclein Origin and Connectome (SOC) -model gepresenteerd door Per Borghammer, MD, PhD, DMSc, Department of Nuclear Medicine & PET, Aarhus University Hospital, Aarhus, Denemarken, stelt een verenigend model voor, dat veel van deze variatie tussen patiënten. Het SOC-model is fundamenteel gebaseerd op twee ideeën: de locatie of oorsprong van de eerste alfa-synucleïne-aggregaten en het belang dat het neurale connectoom speelt bij het doorgeven van de alfa-synucleïne-pathologie naar andere delen van het zenuwstelsel.
Dit model is ontwikkeld door reeds beschikbaar bewijs uit klinische en beeldvormende onderzoeken van patiënten, diermodellen van PD en postmortale bevindingen in hersenweefsel van PD-patiënten te integreren. Dit verenigende model lijkt te kunnen verklaren waarom PD in de eerste plaats vaak een asymmetrische ziekte is, maar ook waarom sommige patiënten meer asymmetrie vertonen dan andere en sommige helemaal geen asymmetrie. Het verklaart ook waarom bepaalde subtypen van PD lijken te bestaan, inclusief waarom constipatie en slaapstoornissen alleen bij sommige patiënten vóór de diagnose optreden.
Lees verder op Journal of Parkinson's Disease
---
---
---
---
---
Together, we can end Parkinson's.
View resources below to help us Prevent, Advocate, Care for, and Treat Parkinson's.
Show your commitment to ending this disease by adding your name here.